Ruff-N-Tuff Series Mining Valves, Gujarat, India.
Ruff-N-Tuff Series Mining Valves
Ruff-N-Tuff Series Mining Valves Machine Preview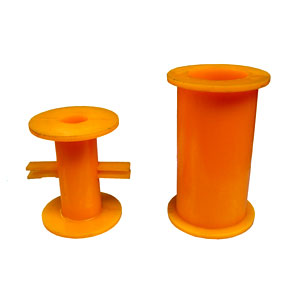 Send Enquiry
MINING & FLY ASH/CEMENT HANDLING
Introducing Ruff-N-Tuff series pinch valve for mining industries – pressure upto 40 bar with Soft-N-Tuff sleeves – used in
Fly Ash & Sand
Iron Ore
Gold & Silver Mines
Copper/ Nickle /Nin Ferrous Mines
Marbles & Granites
Coal Mines
Salt Industries Etc.
Granules
Special designed super weir resistant high elasticity and long life
Special features of soft n tuff sleeve for ruff –n- tuff series pinch valve
Highly flexible
Super gliding flow path
High pressure upto 40 bar
Long life ( 5 time more than conventional rubber )
Ruff –n- tuff valves for mining industries combination of rubtech & softech polymers Shreyas after a vast experiments & research have developed a combination of elastomers – which functions with satisfaction & providing maximum working life.
Top