Open Body Fabricated Pinch Valve, Gujarat, India.
Open Body Fabricated Pinch Valve
Open Body Fabricated Pinch Valve Machine Preview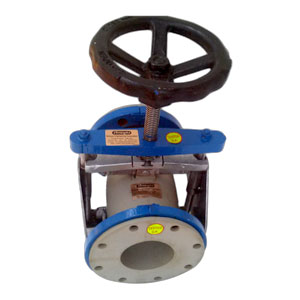 Send Enquiry
SIZE 15MM TO 400MM
DRILLED TO ANY STANDARD – DIN, ANSI, BS, IS, OR AS REQUIRED.
PRESSURE UPTO 25 BAR – IN CLOSED & OPEN POSITION –
SLEEVE OPTIONS – NEOPRENE, NATURAL, HYPALONE, EPDM, VITON,
HIGH ABRASSION RESISTANT – SPECIAL INVENTED – HIGHLY ELASTIC, SPECIAL EXTRA HIGH PRESSURE MOULDED (FIVE TIMES BETTER ABRASSION RESISTANT & LONG LIFE THAN ANY RUBBER SLEEVE)
General Features & Highlights
- SEAT LESS & GLANDLESS
- EASILY REPLACABLE ELASTOMERIC SLEEVE.
- ELASTOMERIC SLEEVE HAVE FOUR REINFORCED PULLING LUGS
- FLANGED ENDS & DRILLED TO DIN, ANSI, BS, IS, OR AS REQUIRED.
- CONSTRUCTION TO HANDLE ABRASIVE CORROSIVE MEDIA.
Range:
SIZE RANGE FROM 15MM TO 400MM –
ATTN – WE HAVE FULL CAPACITY TO DEVELOP ANY DESIGN PINCH VALVE. AS WE HAVE ALL FACILITIES ASSOCIATED WITH PATTERN & DIE MOULD SHOP, FOUNDRY, RUBBER MOULDING SYSTEM WITH CAPACITY OF BIG SIZE RUBBER MILLING SYSTEM, BOILER, MACHINING & ASSEMBLY UNIT. i.e. FROM DRAWING TO FINAL FINISH PRODUCT AVAILABLE READY STOCK OR AT THE EARLIEST.
Advantege:
Open Body Fabricated Hand Wheel Operated Pinch Valve features are simple, lightweight, which allows for easy visual verification of sleeve position.
Top